First off, I was very wrong about the weather for this game. Here I was thinking this one would get postponed, and they go out and play the whole thing with no interruption. Anyway, Doug Fister made his eleventh start with the Red Sox last night, and he continued his streak of dominance. For the fourth straight time, Fister pitched at least seven innings without allowing more than two runs. He scattered four hits and three walks last night while only allowing one earned run. What was most surprising from this performance was the nine strikeouts, a season high for the righty. That's pretty uncharacteristic for him, since he is more of a ground ball pitcher, so you know he really had his curveball working. The first inning made it seem like bad things were to come, but Fister settled down and held the Blue Jays to nothing over the next six innings. In releif of Fister, the bullpen built off their great night/morning in Game 2 and tossed two more scoreless inning. Yup, Joe Kelly and Matt Barnes were both perfect in the inning they each pitched in.
I think I've said this before, but the evolution of Doug Fister has been something to behold. When he got here in June, his expectations were low as he was expected to be a depth guy at the end of the rotation and the bullpen. But, because of David Price's health issues, Fister has become a mainstay in the rotation, and he has proven that he belongs there in October. He's gone from someone who might have gotten DFA'd a few months ago to someone who should start the second game in a best-of-five series next month.
On the other side of things, the Red Sox actually did not look lifeless with a bat in their hands last night. Joe Biagini is not a quality starter, and that showed in his performance on Wednesday. After going into the bottom half of the first trailing by one, Andrew Benintendi tied it up by driving in Eduardo Nunez on a RBI ground out. They blew this one open in the fourth by scoring four times. Xander Bogaerts, Rafael Devers, and Jackie Bradley Jr. all had RBIs in the inning, highlighted by JBJ's 15th home run of the season, scoring Sandy Leon in the process.
JBJ wouldn't stop there though, as the Center Fielder continued his great series by driving in the last run of the game in the sixth, driving in Rafael Devers on a fielding error. That gave the Red Sox their sixth run and secured their 79th win of the season.
With the Patriots playing tonight, it works out that the Red Sox do not play today. Drew Pomeranz is on the mound Friday as the Tampa Bay Rays come into town for the last time this season.
Also, sup Yankees?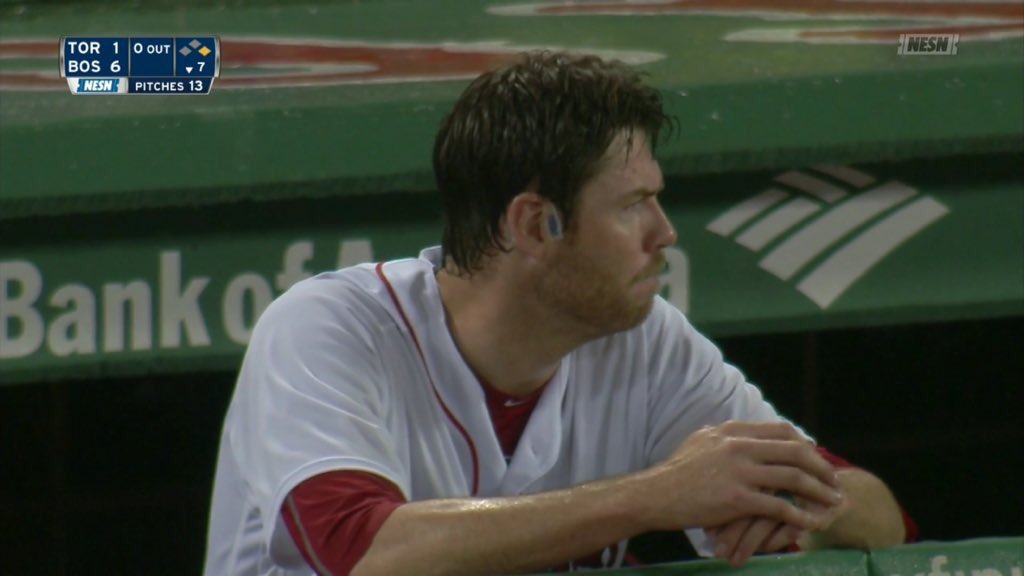 79 down, 11 to go.