David Price and the New York Yankees. Name a more disastrous duo.
Yes, on a night where the Red Sox could have left the Bronx with a two game lead in the American League East pennant race, David Price came up extremely short.
Known for his struggles at Yankee Stadium since signing with Boston prior to the 2016 season, Price certainly did not do himself any favors yesterday.
Lasting just 3.1 innings, the lefty was walloped for EIGHT earned runs on nine hits, with five of those being home runs, while only recording three strikeouts.
In a 25-pitch first inning, the Yankees reached base four times off of Price, and got four runs out of it. The first of those four came on an Aaron Judge 409 foot blast to center field for the first run of the game. The other three runs came three batters later on one swing of the bat from rookie second baseman Gleyber Torres, who, on a 93 MPH two-seam fastball from Price, belted his 15th long ball of the season 380 feet to right field to put his team up by a bunch early.
An inning later, the Yankees struck again with another homer, this one coming from center fielder Aaron Hicks on a two-run shot, his first of three on the night.
After a surprising scoreless frame in the third, things got ugly for Price in an inning he would not be able to finish.
To truly show how miserable of a night the Vanderbilt alum had, just look at the events that transpired in the bottom half of the fourth.
First batter of the inning, Kyle Higashioka, 0/22 to start his career, takes Price deep to left for his first big league hit and home run on a 1-2 89 MPH cutter. 7-0 Yankees.
Two batters later, Aaron Hicks, career .208 hitter against Price prior to yesterday's contest, blasts his second homer 373 feet to dead center. 8-0 Yankees and that is what put an end to David Price's awful outing.
Finishing with a pitch count of only 71 (51 strikes), the 32 year-old hurler topped out at 94.5 MPH with his four-seam fastball in the second inning.
Let's take a closer look at those struggles Price has had at Yankee Stadium since joining the Red Sox.
5 GS
25 IP
47 H
29 ER
10 HR
10.44 ERA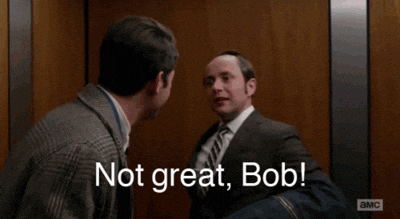 Nope, it really isn't! And in all honesty, I have no confidence at all in giving the ball to David Price in a potential ALDS or ALCS game at Yankee Stadium. If that were to be the case later on in October, I'd be interested to see how Alex Cora and the Red Sox would go about not utilizing their $30 million man in a situation he should be able to handle. but clearly can't.
You also cannot make stuff like this up.
Anyway, last night's debacle ended a solid run for Price in which he allowed three or fewer runs in nine straight starts. He'll look to hopefully rebound from this in his next outing against the Kansas City Royals on Saturday. For now, let's just hope one bad start does not derail the quality season Price has had to this point.
In relief of Price, Justin Haley was first out of the Red Sox bullpen and gave up one run in 2.2 innings of work.
Brandon Workman came through with the best performance of any Red Sox pitcher on Sunday, as he threw a 1-2-3 seventh.
And in the eighth, Hector Velazquez gave up an additional two runs on three hits, including Aaron Hicks' third homer of the evening, to wrap up what was a dismal evening for Red Sox pitching.
On the other side of things, the Yankees pitching staff had themselves a GREAT night against a team that just scored 11 runs off of them on Saturday.
Let me tell you though, Luis Severino is in a whole other category of pitchers when compared to Sonny Gray. The Yankees ace shut down the Red Sox lineup while pitching into the seventh inning of this one. Over that stretch, Severino surrendered just two hits and three walks while fanning six to improve to 13-2 on his season.
The only run of the night for the Red Sox came in the ninth, when after Sandy Leon reached second on a double and Blake Swihart advanced him to third on a single, Rafael Devers collected his 47th RBI of the year by scoring Leon on a  5-4 force out at second base. All this coming with Aroldis Chapman, who hadn't appeared in a game in nearly a week, on the mound for New York.
Some notes from this loss:
In a highly anticipated series between two of the best teams in all of baseball, here are the results from all three games.
Friday: BOS 1-8 NYY
Saturday: BOS 11-0 NYY
Sunday: BOS 1-11 NYY
Not much consistency between these two clubs over the weekend, and neither game was close because of it.
Nine games into the season series, the Red Sox own a 4-5 record against New York in 2018. The good news is, seven of the next ten games against the Yankees will be played at Fenway Park, including the last three of the season on the last weekend of September.
—
Having dropped two of their first three games on a decently long road trip, things will not get easier for the Red Sox when they land in the nation's capital sometime this morning. In a three-game series against the Washington Nationals kicking off on Monday, the Red Sox will be greeted by one of the best pitchers in the National League in Mad Max, Max Scherzer. He'll be matched up against an old teammate in Rick Porcello for Boston, and first pitch of the series opener is scheduled for 7:05 PM ET tonight.