(Source) ORLANDO — A source at the winter meetings said that the Red Sox are engaged in talks with not only free agent outfielder J.D. Martinez but also free agent first baseman Eric Hosmer.
The intent is not to try to ensure signing one of the two elite hitters, said the source.
The goal is to try to sign both of them.
Red Sox president of baseball operations Dave Dombrowski neither confirmed nor denied the report.
"No, would not comment on any free agents discussions," replied Dombrowski in a text this morning. 
After three-plus days of little noteworthy news on the Red Sox' critical search for elite free agent offense, today's development certainly seemed to contrast with Dombrowski's comment here on Monday about a column in the Boston Herald that the Red Sox ought to sign both Hosmer and Martinez.
"I've read that, but I don't know where we'd play those two bats," said Dombrowski when meeting with the Boston media on Monday. "I'm trying to figure that one out. But I would say we'd be more limited to probably one bat. I can't say that — I guess if we went for a platoon-type guy or something somewhere else, but I don't really know where that second bat would play. Middle-of-the-order type. I mean you can get a better offense, but a middle-of-the-order type bat."
Signing Martinez, who could command a multi-year contract that could total anywhere between $200-$300 million, and Hosmer, whose contract could fall north of $150 million in total value, would obviously strap the ballclub's coffers significantly.
On the field, this double-barreled response to the Yankees' stunning trade for Giancarlo Stanton approach $200 million, would certainly be a compelling and understandable counter-move.
The cash outlay is significant, obviously, but the Red Sox have a good reason to pounce now for an immediate boost to their offense rather than wait another year. Signing Martinez would not cost the Red Sox a draft pick and Hosmer at age 28 is notably young to be on the market.
Signing the pair would likely necessitate the Red Sox trying to unload first baseman/DH Hanley Ramirez' contract. Ramirez is being paid $22 million this year and a same-priced option for 2019 would kick in if Ramirez reached attainable incentives as an everyday player.
Mood after reading this: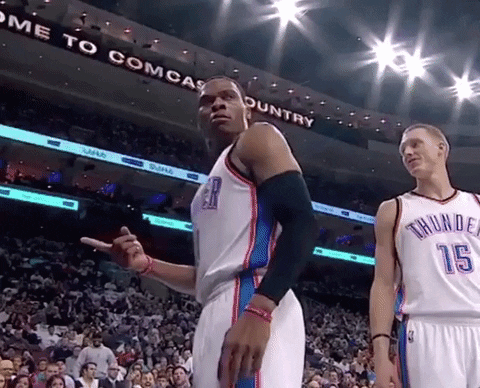 What are we doing here, Dave? You want BOTH of these guys. You want to throw close to $400 million dollars for the both of these guys. I know you weren't here then, but the last time the Red Sox did this, the following season was not too great, remember?
Signing two big name free agents in the same offseason has not worked out for the Red Sox in the past, so would signing Martinez and Hosmer to mega-deals be any different?
Dave Dombrowski is a secretive guy. There's no telling what he has planned, and this is something to keep an eye on. Finding a trade partner to take on Hanley Ramirez's contract would be another challenge. If he's not willing to play first base anymore, that really limits your options, especially if you don't want to trade him to a team within the division.
Acquiring Martinez and Hosmer wouldn't even move the meter too much for me. Maybe that's because my mind is set on Bryce Harper, but still. If I were to describe these potential moves in one word, it would be, "meh." The thing that concerns me is if taking on this much salary would limit the Red Sox in the future. Resigning guys like Chris Sale, Craig Kimbrel, and Mookie Betts should be priorities once their current contract ends, and that could be tough to do if nearly $400 million dollars are tied up in Hosmer and Martinez.
Obviously, these moves would bolster the middle of the Red Sox lineup. For the fun of it, here's what I think the Red Sox everyday lineup would look like if these moves are made:
Betts
Benintendi
Martinez
Hosmer
Devers
Bogaerts
Pedroia
Bradley Jr.
Vazquez
Not perfect, I know. Just something I thought I would throw together real quick. Dustin Pedroia has always been a top of the order guy, so it would be tough to see him in the bottom third of the lineup, but it is a possibility. DH is another interesting thing to consider. If they hold on to Bradley, then I would say Martinez is the DH. That puts the move into even more question, because signing a DH for maybe $200 million dollars does not seem like the smartest thing to do. This is all speculation though, and I'll have another blog coming if something goes down.