Note: Prior to last night's game, the Red Sox made some roster moves, adding a few players Dave Dombrowski is familiar with. First, Doug Fister was claimed off of waivers from the Angels. The 33-year-old RHP is on the back-end of his career, but he still has the opportunity to contribute to a team that is in need of a consistent option out of the back half of the rotation. He'll start on Sunday against his former team. The second move was signing former Cardinals infielder Jhonny Peralta to a minor league deal. Peralta, 35, is also on the back-end of his career, but he too can provide depth at a position that has been a weakness for this team.
On to the game: Friday night was all about David Ortiz. The former Red Sox slugger has had himself quite a weekend, getting a street named after him and taking part in a roast and all. The ceremony before the game was great. Tim Wakefield, Jason Varitek, Jim Rice, Wade Boggs, and Pedro Martinez were on all hand to see Ortiz's number enshrined forever.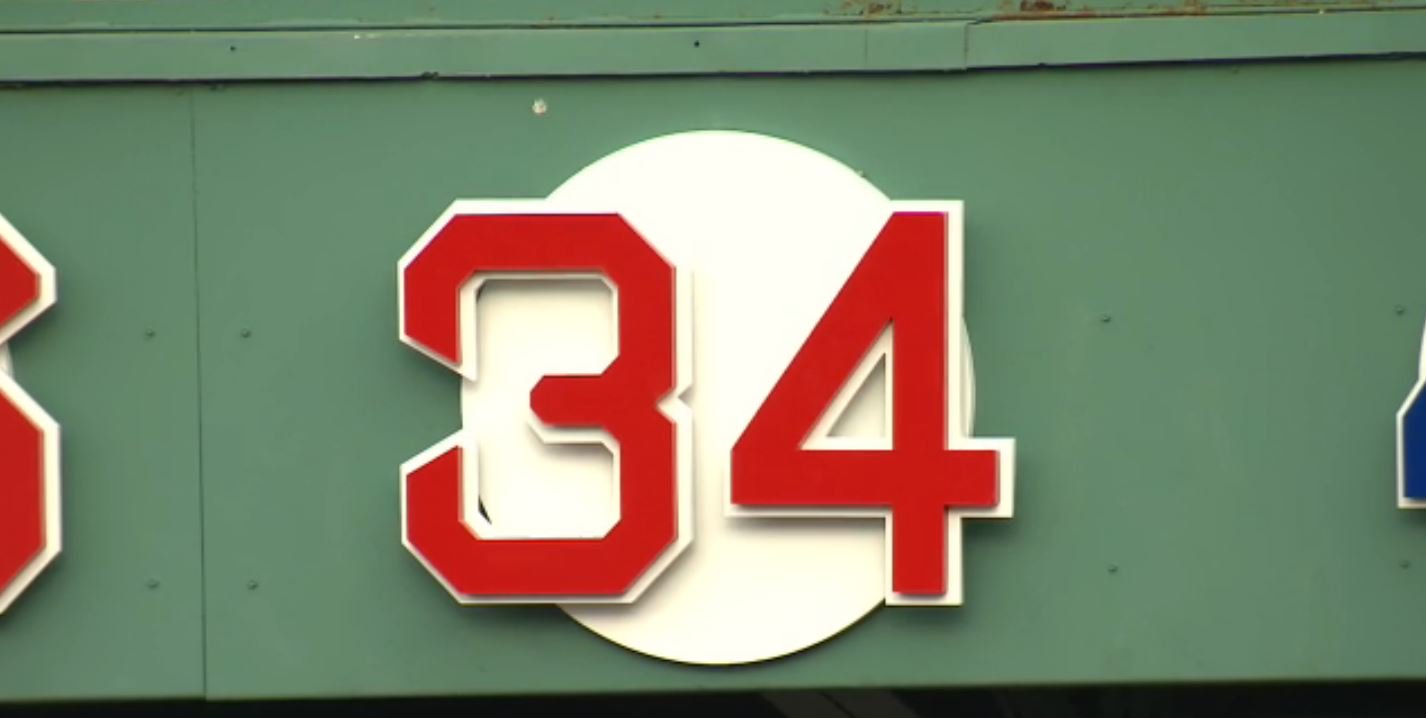 The most emotional part of the ceremony surprisingly came from Dustin Pedroia. Those two were teammates for nearly a decade, so they have experienced plenty of highs and lows wearing that uniform. In his short speech to Ortiz, Pedroia called him family:

The reaction out of Ortiz shows how close these guys were during their time as teammates. Like I said, they really have seem it all, from World Series titles to late season collapses all the way down to consecutive last place finishes. Although his style is completely different than that of Ortiz, Pedroia is that dude.
I should probably get on to the game now… Rick Porcello has been pretty awful this season, that's what most Red Sox fans would tell you. Well, on Friday night, he made the first strides to get back to that 2016 form. Prior to the seventh, Porcello scattered six hits and gave up one run while walking one and whiffing eight. The seventh was a different story, but I'm not going to pay much attention to it because he could have been taken out sooner. The bullpen was responsible for eight outs, and they got all of them without allowing a run. Heath Hembree, new set-up man Joe Kelly, and Blaine Boyer combined to give up only two hits to the Angels, so that's quality stuff.
The offense scored early and later too. Three runs crossed the plate and the Red Sox only needed one hit, a Xander Bogaerts RBI double, to score those runs. The other two came on wild pitches. In the fourth, Hanley Ramirez hit the 250th home run of the career, a 2-run shot that barely landed over the right field wall. That home run will definitely hold a special place in Ramirez's heart. A milestone number on the same night his favorite player's number is retired. Hanley wouldn't be the only one to go deep though, as a suddenly hot Sandy Leon launched his fifth home run of the year to the bleachers, another 2-run shot that made it a 7-1 game. The Angels scored three in their half of the seventh, so the two runs the Red Sox scored in their half of the eighth were definitely helpful. Those runs came off the bat of Sandy Leon again, a 2 RBI double that scored Mitch Moreland and Jackie Bradley. Also, how about JBJ? Another multi-hit game has his BA at .272 right now. At the beginning of the month, it sat at .226, so in the month of June, he is hitting an impressive .350.
David Price is on the mound later tonight, I'll be at the game, so I'm looking forward to seeing Papi's number in person.
41 down, ? to go.