Five out of their last six. That's how many games the Red Sox have won since Friday. Against a pretty bad team in the Phillies, it was looking like a team led by Chris Sale was about to go into Houston fresh off a four game sweep. Since the beginning of May, Sale has an ERA north of 4, which is unlike him. Thursday's start was peak Chris Sale, as the southpaw pitched a complete game of one-run ball. He also struck out ten batters for the first time since May 19th. The only damage the Phillies did off of Sale came in the eighth, when pinch hitter Ty Kelly drove in Andrew Knapp on a one out RBI double. Sale only allowed four other hits, so this loss cannot be pinned on him, especially since he almost helped his own cause with a bat in his hand. The greatest takeaway from this start is the fact that Chris Sale gave the bullpen a day of rest before an important series in Houston, in which Drew Pomeranz is pitching in today.
As it has already been said, the Red Sox offense did virtually nothing last night. Tip off the cap to the pitcher Nick Pivetta and Howie Kendrick, who both played huge roles in limiting the Red Sox to zero runs and only five hits over nine innings. They had their chances, but strike outs in key situations and bad base running didn't do any good. The last good opportunity to score any runs came in the eighth, where Chris Sale lined a double to left to lead off the inning and smiled.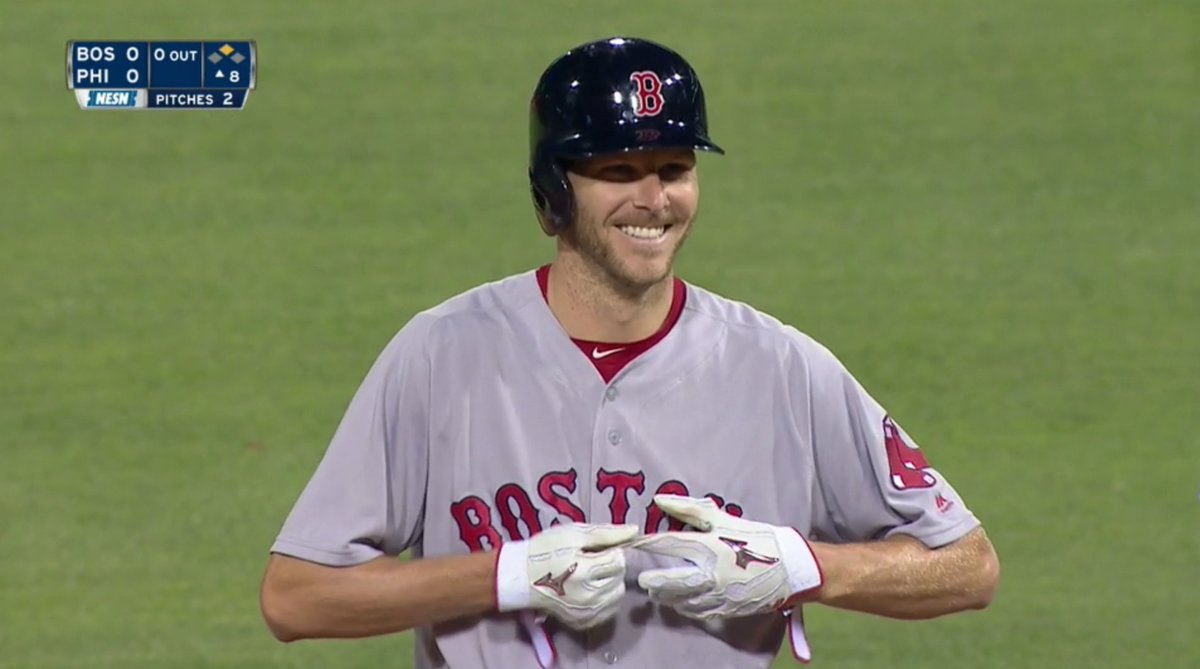 He got to third on a line out, but Dustin Pedroia and Xander Bogaerts failed to score him. Another chance presented itself in the ninth, with Jackie Bradley on first with two outs, Pablo Sandoval came to the plate representing the go-ahead run. To nobody's surprise, Sandoval struck out on three ugly pitches, like the waste of money he is.
Next up, the Red Sox spend the weekend in Houston. A decimated Astros rotation should help the cause, but that lineup is still pretty lethal. Eight o'clock start, Pomeranz on the mound, what could go wrong???
37 down, ? to go.